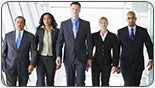 Who We Are
INTERNATIONAL DYNAMIC SYSTEMS began its business in Dammam, Saudi Arabia in the field of trading and Industrial Supply. The quality of services offered by the company allowed it to win prestigious projects right from the start.
INTERNATIONAL DYNAMIC SYSTEMS  become an internationally recognized company for quality, modernization, and cost efficiency. We know that the customers will continue to build our foundation for success Along with our many standard products, we can supply almost any product for any special application in the industrial world. Our customers can be assured that all of our products are, efficient, cost effective and will perform according to their specifications
What We Do
INTERNATIONAL DYNAMIC SYSTEMS was based upon the commitment to provide customers with high quality and cost-effective Industrial solutions. Because of the broad array of industrial and trading products in dozens of disciplines, INTERNATIONAL DYNAMIC SYSTEMS today is the leader supplier of Pipes, Electrical Items, Electromechanical Items, Lifting Solutions, Scaffolding Items, Industrial Power Tools, Hand Tools, Fasteners, Safety Items, Valves, Flow meters and numerous other vital industrial products.
INTERNATIONAL DYNAMIC SYSTEMS  can also make it effortless for his customers not only in selling the  products, but also ship it overseas, eliminating the need for the customer to contact another company to arrange shipping. INTERNATIONAL DYNAMIC SYSTEMS can offer you a viable quote by contacting several companies and getting the best rate possible.
No matter what your industrial needs are, we are always ready to perform it. Please review all the products in this website that we can supply you. Send us as much information as possible on the product you're trying to locate and we'll respond as soon as possible.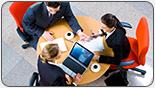 Our Strategy
CUSTOMER SATISFACTION is the top priority for INTERNATIONAL DYNAMIC SYSTEMS . The focus on high performance products gives us market leadership with a reputation of unrevealed support services. The extensive industrial and commercial experience is brought into practice while discussing the customer's needs enabling correct and accurate advice of the offered products. INTERNATIONAL DYNAMIC SYSTEMS  with its knowledge of available equipment produced by a wide range of manufacturers, Its experience insure the highest possible integrity. The company provides a single point of contractual responsibility and cooperation.
INTERNATIONAL DYNAMIC SYSTEMS with his vision and management initiatives now continued to lead in the industrial and trading into the new era. The primary goals of the company remain as it continued, to seek the high levels of customer satisfaction, sustained growth and expansion in the future.